Getting Started in Embroidery
So you want to start your own embroidery business?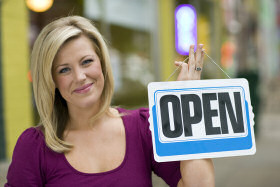 Do you want to be your own boss?
Do you want financial independence?
Do you want creative freedom?
Do you want flexible working hours?
Do you want UNLIMITED earning potential?
If so, then owning and managing an embroidery business may be perfect for you.
Initially, all you need is the drive, motivation, ability to learn and a strong desire to succeed. After that everything else will fall into place.
What are you waiting for?
The Commercial Embroidery business is a $47 Billion per year marketplace. That means an unlimited opportunity to make as much money as you want. Here at MESA we want to see you succeed and help you through the process. So why choose MESA? Click here to find out all the services we can provide for you. Not sure if embroidery is right for you? Click here to find out more exciting benefits of starting your own embroidery business.