Why Choose MESA?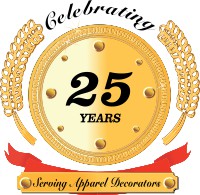 We've been a leader in the industry for over 20 years
Friendly, knowledgable staff
Training and support is included with every machine we sell
Accessories and parts for the equipment we sell
Award-winning support
Easy online ordering of most supplies and accessories
Knowledgable Sales Staff.
Everyone's situation is unique. Your conversation with our experienced sales professionals can be helpful in finding the equipment that best fits your particular needs.
Training.
Our ongoing education programs let you learn at your own pace. There's a lot to do to get your business off the ground, so we've made education easy to get to, when you need it and as often as you want it.
Service.
MESA customers have been our greatest referral source because of our stellar service. Combined with the quality of MESA machines, your confidence will grow the more you run your machines.
Accessories, Parts and Supplies
Not just a place to pick up spare & replacement machine parts & supplies, MESA is constantly adding new products to help you with the many different kinds of projects you'll encounter, from creative hooping solutions to thread and other accessories and supplies.
MESA Supplies, Inc.
MESA has helped thousands of embroiderers and apparel decorators establish and maintain thriving businesses. We've obtained our success by offering the commercial and home market what it needs - solid, quality equipment, first-rate supplies, and comprehensive training. We've been doing this more than 20 years. With this type of history, you can be assured you are dealing with one of the most reputable companies in the industry. A company you can trust!
Now it's time to get informed.